About Us



Established in 2007 and headquartered in the USA, Truelite Energy pioneers solar lighting solutions and evolved into an industry leader with tons of expertise and accolades. A highly focused technology company that does enormous research and development in green energy, especially in solar lighting carries out many challenging projects across every continent of the globe – including many remote humanitarian sites.Truelite operates in 20plus countries, thanks to our growing franchise of Truelite  Energy Partner network(TEP)  with a unique catalog of solar lighting products, which completed more than 100,000 solar lighting installations in 100 plus countries.

Our identity is shaped by a decade-long tradition of innovation in the field of Solar lighting, which utilizes the infinite possibilities of integrating photovoltaics, lighting, and energy storage to improve the quality of life for individuals and communities.Truelite Products are top-notch, manufactured in our ISO-certified state-of-the-art facilities in the USA, China, and India with uncompromised QC and compliance and quality standards,  supported with all statutory certifications for every market requirement, including 12 global patents in the solar street and roadway lighting solutions.

Truelite is the innovator of smart integrated solar lighting with our flagship 4G Smart Solar street light to integrate lithium battery banks and smart controllers built inside the light while separating the PV for better scalability making the solution a revolution in Solar lighting and the birth of All in Two Solar Street  Lights.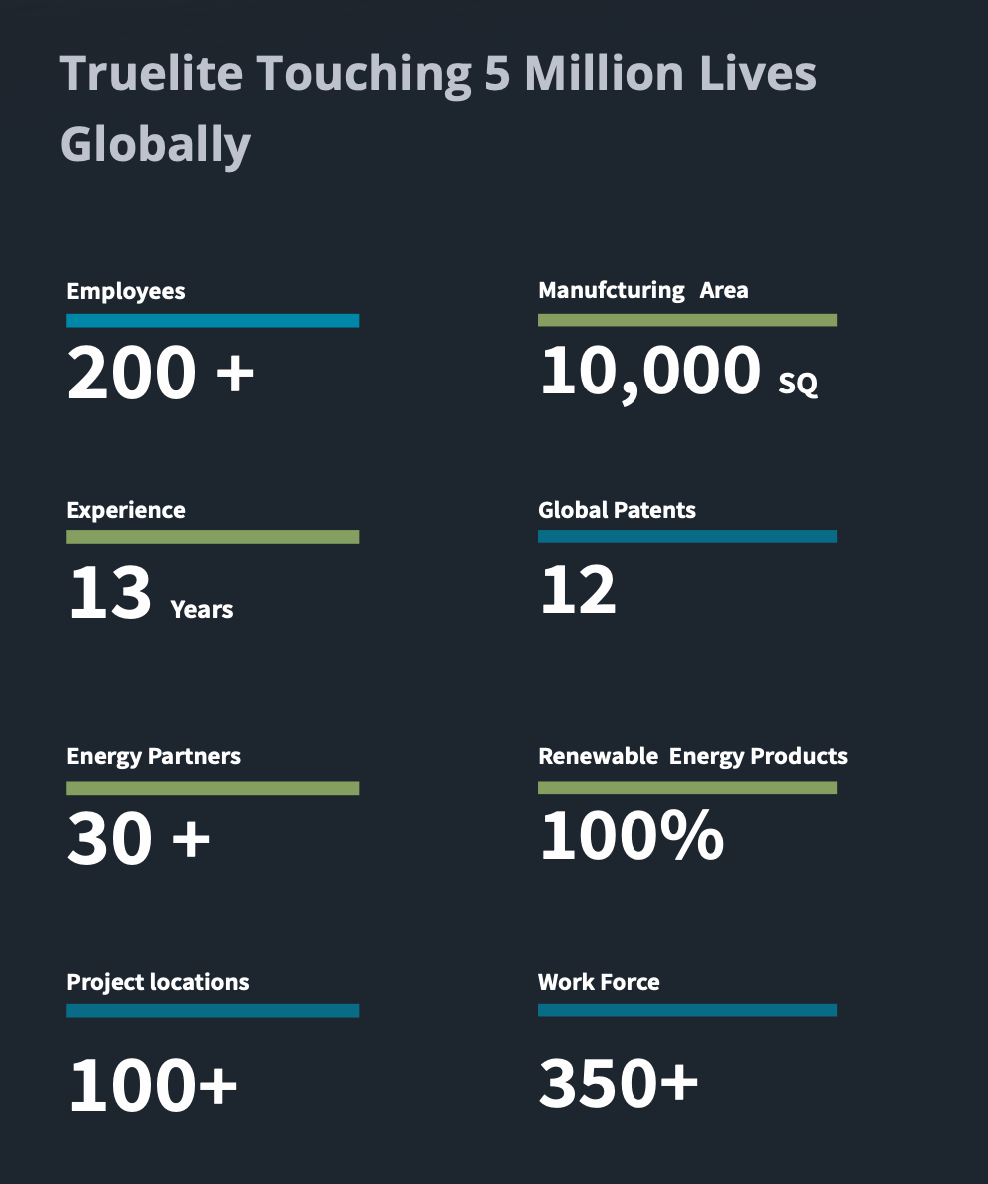 ---